Genetic Labs Australia
Regular price
$221.00
Sale price
$202.00
Unit price
per
Sale
Sold out
Enhance your cellular health naturally with our 3-month supply of Urolithin A supplements, a powerful and pure dietary supplement available in three convenient bottles. Each bottle contains 60 capsules, providing you with a total of 180 capsules, each packed with 250mg of premium Urolithin A sourced from pomegranate ellagitannins.
Renowned for its remarkable antioxidant properties, Urolithin A supplements are a game-changer in supporting healthy aging by rejuvenating cells and minimizing oxidative stress. By triggering autophagy, the cellular recycling process, it effectively purifies and revitalises cells, promoting optimal cellular health and function.
Crafted with the utmost care, our Urolithin A supplement is of exceptional potency and maximum bioavailability. This vegetarian-friendly formula is free from artificial preservatives, gluten, and GMOs, guaranteeing a product of the highest quality.
Make Urolithin A a part of your daily routine and unlock the potential for improved cellular health and overall well-being. With our 3-month supply, consisting of three bottles with 60 capsules each, you'll have an ample amount of this exceptional dietary supplement to support your health goals. Discover the unparalleled benefits of Urolithin A supplements and embrace a natural approach to optimising your cellular health with this premium dietary supplement.
Share
View full details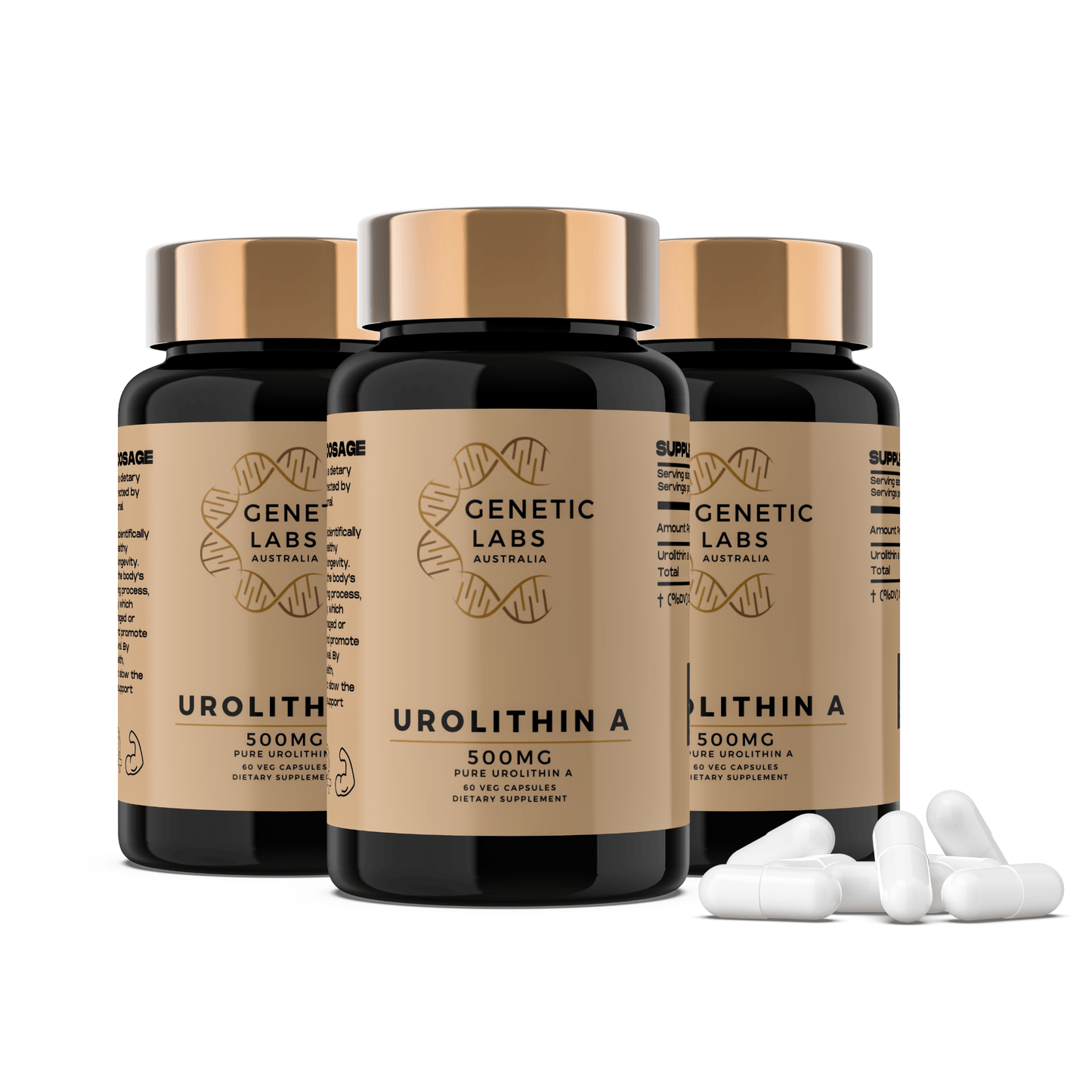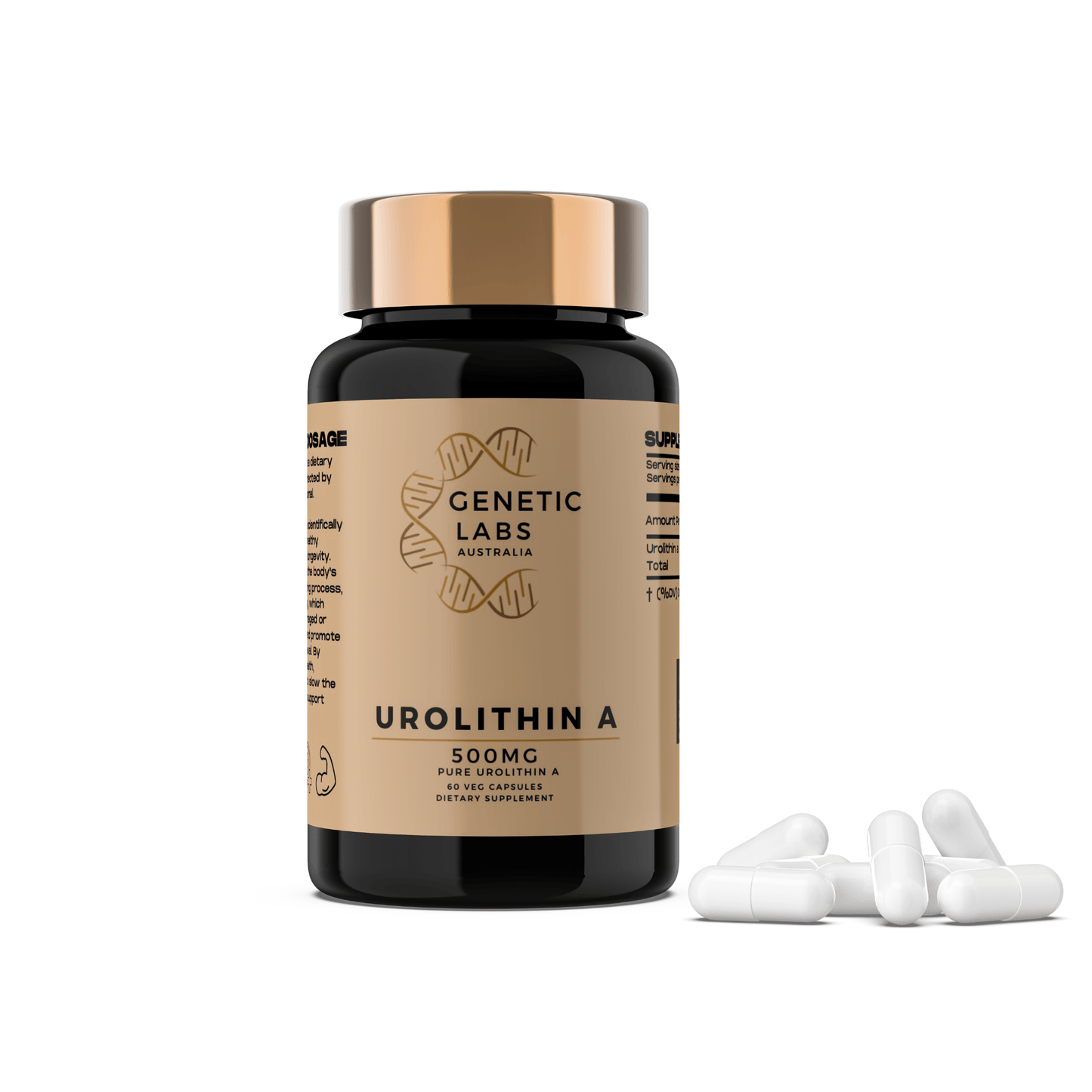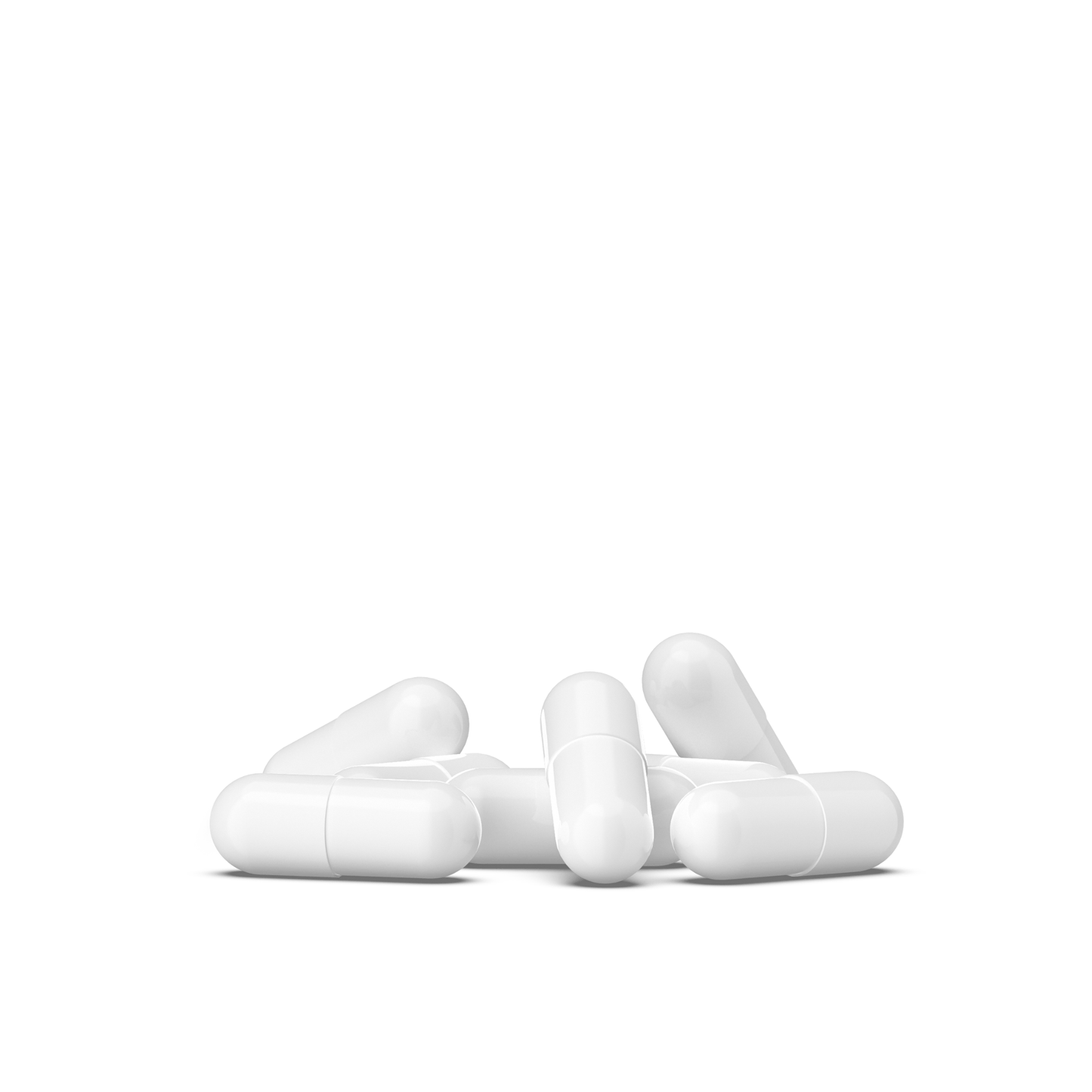 Invest in Your Wellbeing
Your Order

180 x 250mg Urolithin A Capsules to boost antioxidants for cellular health and promote optimal well-being, convenient 3-month supply for easy daily use
Benefits

Natural Cellular Health Booster: Urolithin A is known for its potent antioxidant properties, promoting healthy ageing and cellular rejuvenation
Bioavailable Formula: Carefully formulated for maximum potency and absorption, ensuring optimal effectiveness
Supports Autophagy: Urolithin A has been shown to activate the cellular recycling process called autophagy, which helps cleanse and renew cells for improved cellular health and function
Usage

2 capsules daily before eating to complement a healthy diet and exercise
Ingredients

Vegan, Gluten Free, 100% laboratory grade Urolithin A
We're Joining You
- ON YOUR PATH TO HEALTH -
Lydia Dayman

"After just a few days on Genetic Labs Australia's NMN, I noticed improved mood and mental clarity. Plus, I'm sleeping better and have more energy."

Jarrad Harris

"Genetic Labs Australia's NMN has made a big difference in my overall health and well-being. My skin looks and feels healthier, and I have more energy."

Antonietta Amadio

"Genetic Labs Australia's NMN is the best supplement I've tried. My energy levels are through the roof and my workouts are more intense than ever."

Sara Peressin

"Genetic Labs Australia's NMN has really helped support my body's natural aging process. I feel more energetic and my skin looks great."
Need Support?
Contact us below and our team will respond to your enquiry.