Genetic Labs Australia
Regular price
Sale price
$48.00
Unit price
per
Sale
Sold out
Discover a blend of two pivotal amino acids with our dietary supplement, a harmonious pairing of N-acetylcysteine (NAC) and Glycine. Each bottle contains 60 capsules, each containing 500mg of premium N-acetylcysteine (NAC) and Glycine.
Key Features:
Dietary Supplement: A tailored mix designed to complement your nutritional intake.
N-Acetylcysteine (NAC): A sulphur-containing amino acid known for its myriad of roles in the body. NAC facilitates the production of certain compounds and plays a role in supporting general wellness.
Gluten-Free: Crafted to fit seamlessly into various dietary preferences.
Liver/Detox & Respiratory Support: NAC is acknowledged for its potential to relieve symptoms of respiratory conditions.

Our carefully curated NAC + Glycine supplement is not only about offering a potent blend but also about ensuring quality. We uphold stringent manufacturing standards and source the finest ingredients. Our formula is vegetarian-friendly, devoid of artificial additives, and stands proudly GMO-free.
Incorporate our NAC + Glycine supplement into your daily wellness routine. With each capsule, you're choosing a commitment to quality and a step to promote overall well-being.
Share
View full details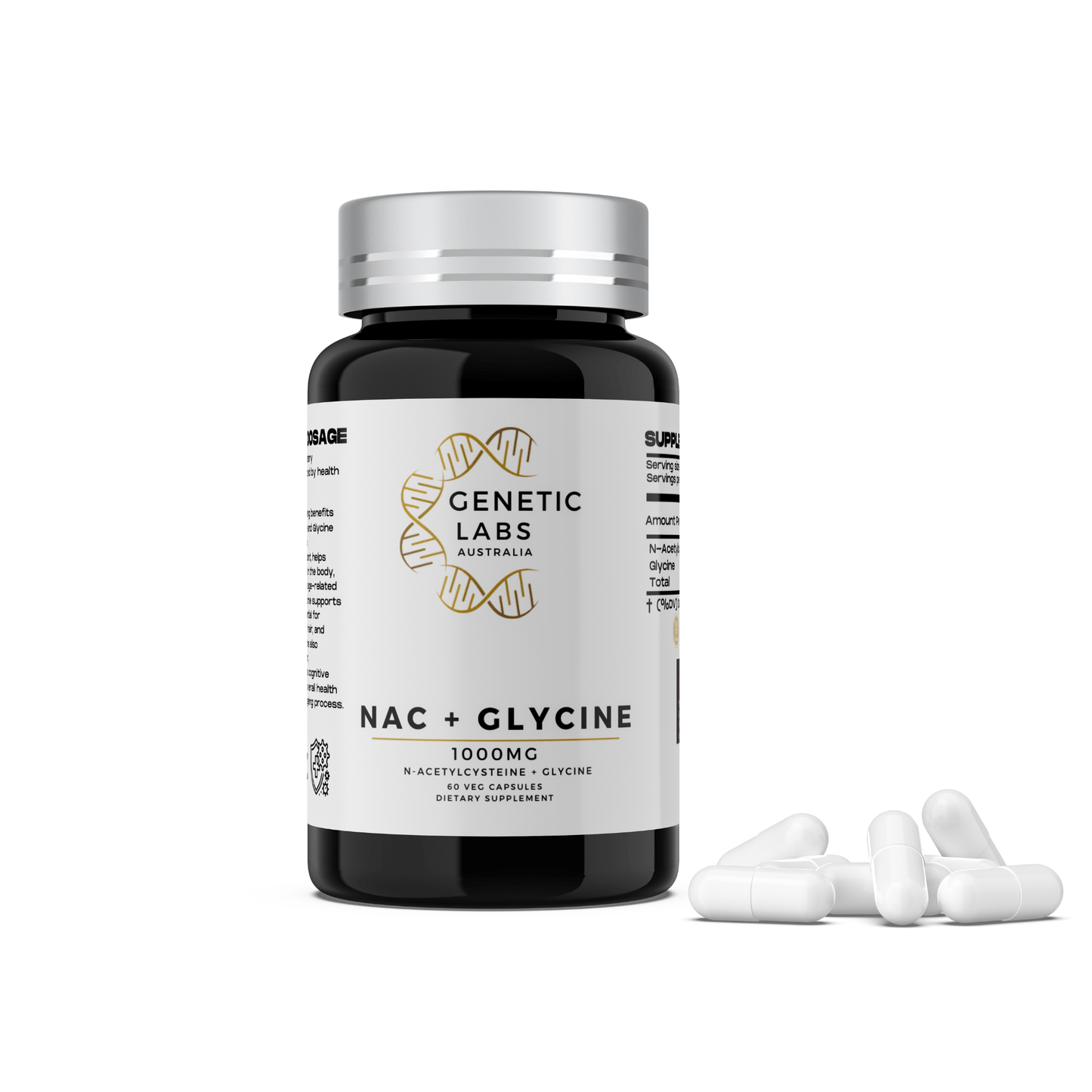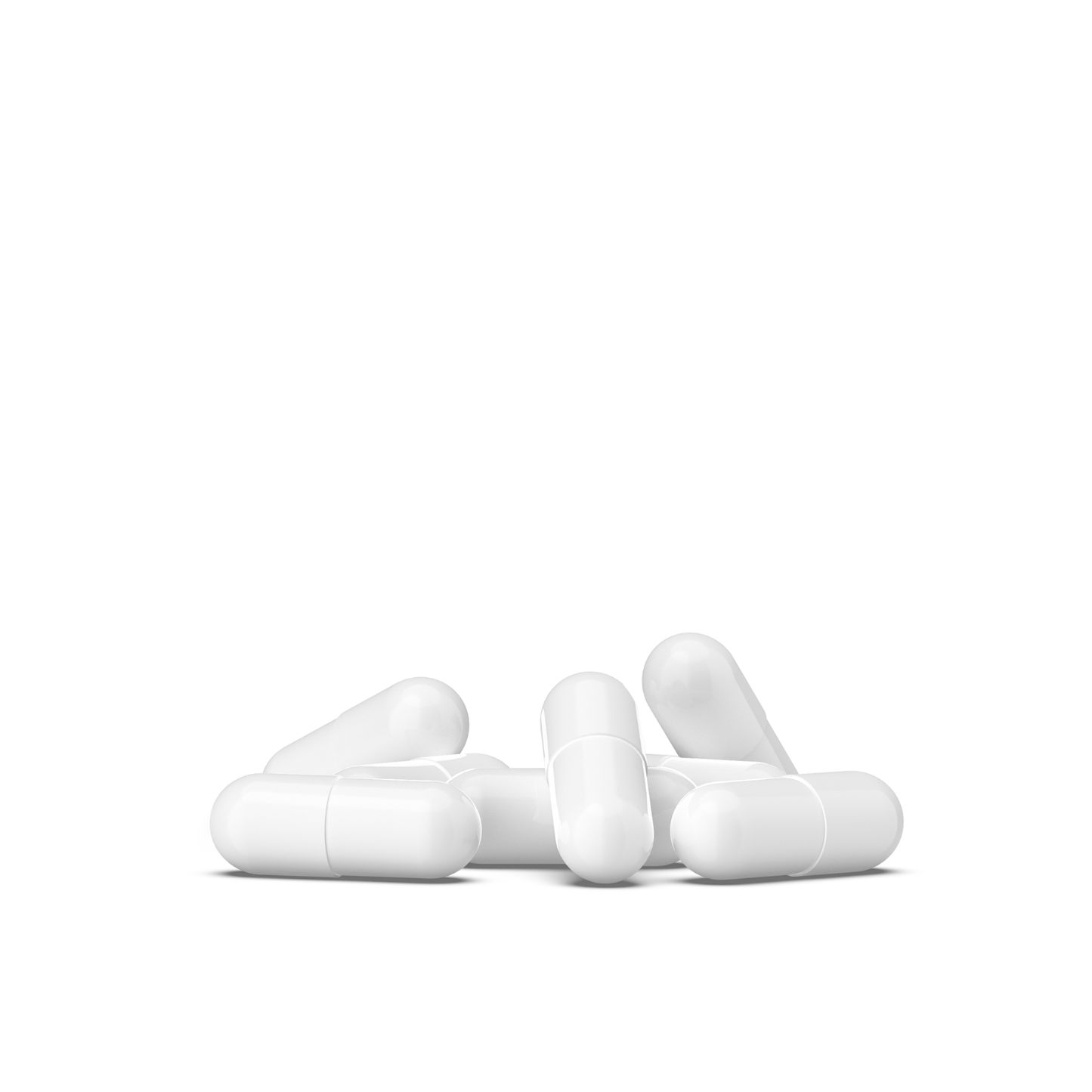 Invest in Your Wellbeing
Your Order

60 x 500mg NAC + Glycine Capsules to boost antioxidants providing a 1-month supply for easy incorporation into your daily routine
Benefits

Balanced Blend: Our NAC and Glycine formula offers a combination of two amino acids, tailored to support healthy ageing.
Promotes Well-being: Glycine, a notable amino acid, is combined with NAC in our supplement for those seeking to diversify their amino acid intake.
Dual Amino Acid Supplement: Experience the blend of NAC and Glycine, two amino acids with diverse roles in the body.
Usage

2 capsules daily before eating to complement a healthy diet and exercise. It's best to take it 30 minutes before, or two hours after, eating to avoid competing with protein for absorption
Ingredients

Vegan, Gluten Free, 100% laboratory grade NAC + Glycine
We're Joining You
- ON YOUR PATH TO HEALTH -
Lydia Dayman

"After just a few days on Genetic Labs Australia's NMN, I noticed improved mood and mental clarity. Plus, I'm sleeping better and have more energy."

Jarrad Harris

"Genetic Labs Australia's NMN has made a big difference in my overall health and well-being. My skin looks and feels healthier, and I have more energy."

Antonietta Amadio

"Genetic Labs Australia's NMN is the best supplement I've tried. My energy levels are through the roof and my workouts are more intense than ever."

Sara Peressin

"Genetic Labs Australia's NMN has really helped support my body's natural aging process. I feel more energetic and my skin looks great."
Need Support?
Contact us below and our team will respond to your enquiry.